We have purchased eight acres with a building at 1416 26th Ave NE in Olympia!
Renovations are underway, and our hope is to be able to occupy the building sometime in the Fall of 2019.
Check back here for periodic updates on our progress.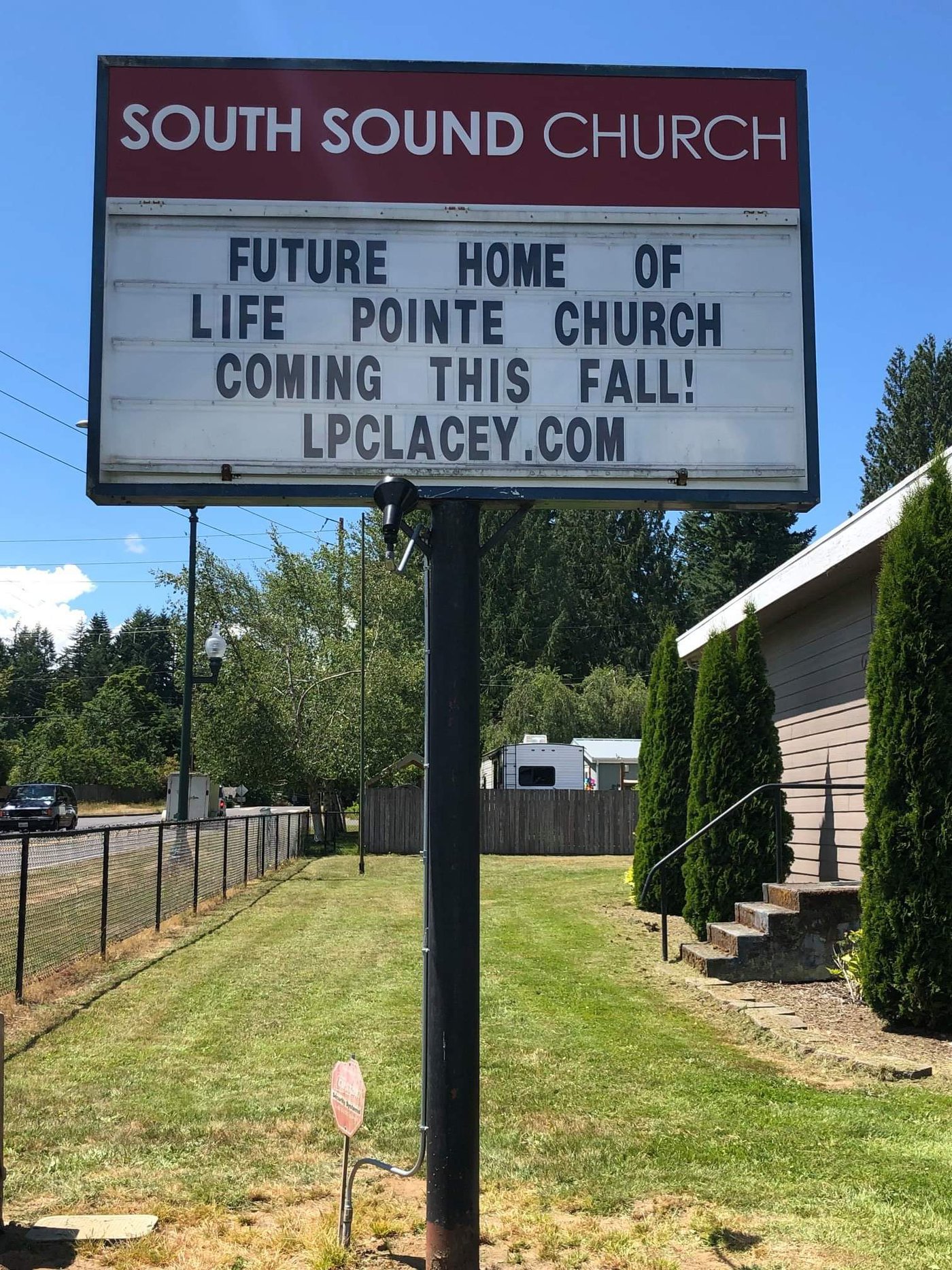 Overview of initial building improvements
Following a professional detailed inspection of all the buildings on the Life Pointe property the results were prioritized into five (5) categories. From the priorities list the top categories of concern were prioritized into a repair list for immediate action by LP volunteers and subcontractors. Initial estimates indicated adequate money was available to improve the needed problem areas. In summary, initial estimates from bidding the needed work with subcontractors showed that approximately $200,000 would be needed for these improvements.
These major repair categories are as follows:
1) Improve all roofing and siding on all the buildings,
2) Improve the insulation envelope on the main buildings,
3) Repair visible water leaks and explore for damaged structural materials,
4) Improve heating sources for the Worship area,
5) Correct all outdated electrical equipment
In summary, initial estimates from bidding the New Improvements with subcontractors shows that approximately $75,000 would be needed for these improvements.
New Improvements beyond repairs are as follows:
1) Four new bathrooms for both kids and adults
2) Update the outlying buildings; duplex and four modular buildings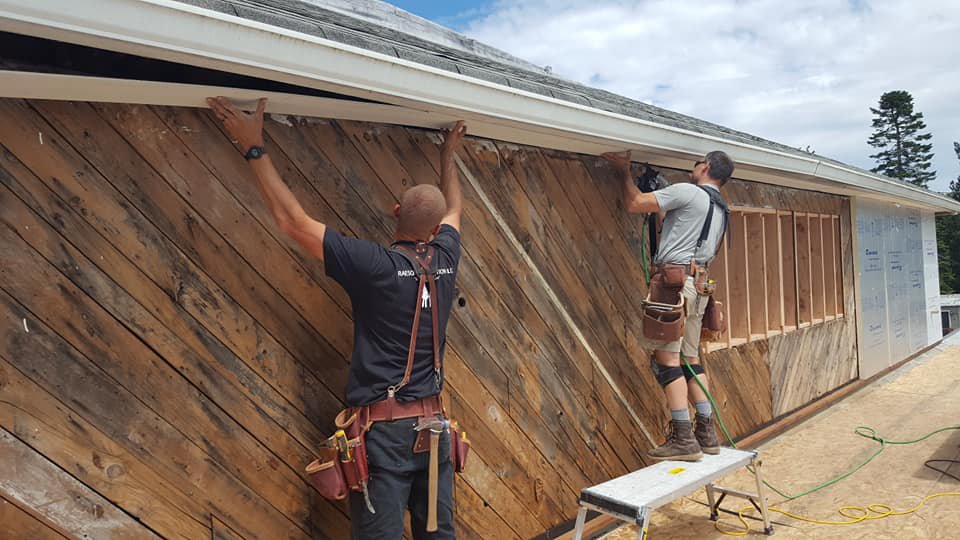 Status of the work from June 24 - June 28
1) South wall of the Worship area has been sided with new cement board lap siding. Insulation was added under the siding because no insulation was found in the building wall. This work eliminated a leaking series of windows on the second floor and no windows were replaced on the south side due to future weather issues that always cause problems on the south and southwest sides of all buildings in the Northwest.
2) Fascia boards were removed around the single-story offices and children's area to explore for structural damage to the roof. Damage has been located and exploratory work continues.
3) Electrical and Roofing repair work is planned to start the week of July 15th.
4) Drawings are planned to be submitted to Thurston County for new bathrooms the week of July 15th.
5) Detailed schedules are being planned with each subcontractor who may supply work on the LP buildings. Additional bidding of open work is also continuing.
Status of the work from July 1 - July 3
1) Fascia boards are being reinstalled on single story building.
2) East fascia and siding are being reworked for improving cement board siding installation.
3) West wall of single story has been resided with cement board siding and trim.
4) New foundation vent blocks are being added to single story building.
5) Roof removal is planned for next week starting on July 8th.